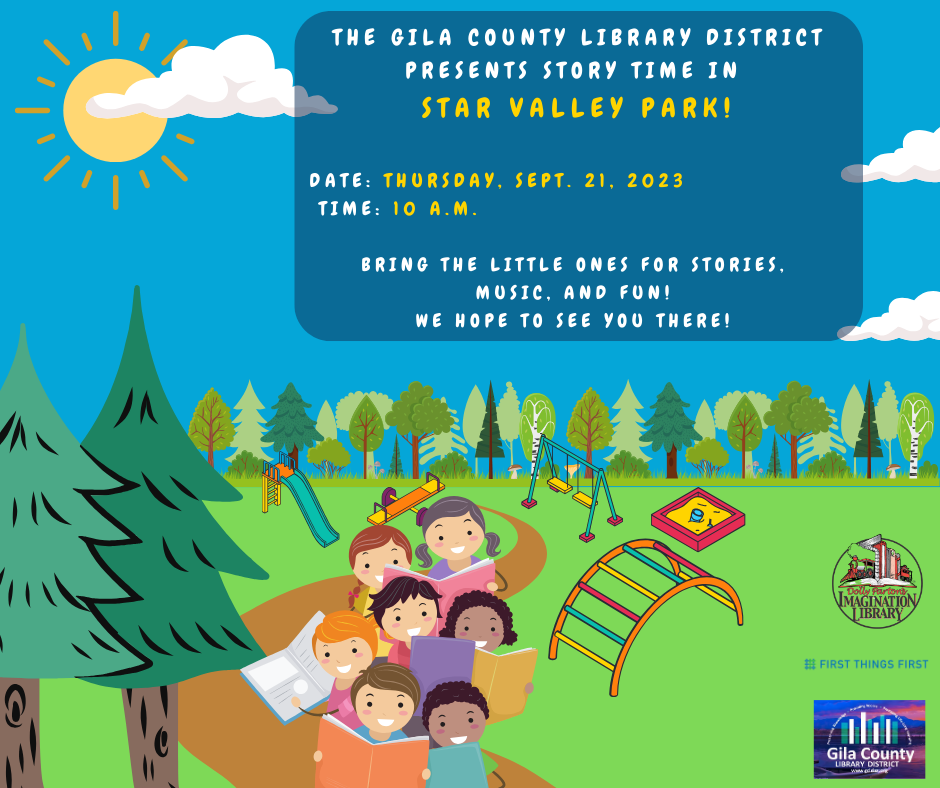 Story Time in the Park
The Gila County Library District welcomes you to join us for another story time in the park! This story time is for parents/caregivers of preschool age children birth to five years old to learn the importance of early literacy but most of all have fun as we talk, sing, read, and play!
You can also sign-up your child for the Dolly Parton Imagination Library FREE book program!
Location: Star Valley Park, grassy area
Date: Thursday, September 21, at 10:00 A.M.
We hope you can join us!
2022 Popular Annual Financial Report
Town Manager's Message
On behalf of our mayor, councilmembers, and staff, I would like to thank you for reviewing the 1st edition of our Popular Annual Financial Report (PAFR). Our goal is to communicate important financial information in a manner that is easily understood. These days, having a clear picture of how your government is administered is of utmost importance. The PAFR is only a snapshot of important financial information contained in the town's audited financial statements. The financial statements were prepared in conformance with Generally Accepted Accounting Principles (GAAP) and audited by an independent accounting firm, receiving an unmodified opinion.
Read more  in the full 2022 Popular Annual Financial Report (PDF)
Posted March 27, 2023